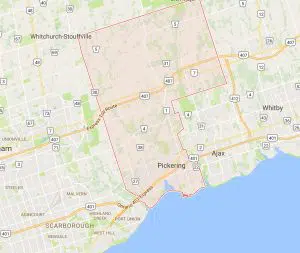 STO Orthodontists is now offering Braces and Invisalign to the citizens of Pickering and Ajax, Ontario which borders Toronto to the west and beautiful Lake Ontario to the south. It's easy to see what makes Pickering so appealing, with its natural beauty combined with the amenities of a world-class city just a quick drive away from Scarborough.
Between all the work and fun, don't forget about your oral health. While Pickering's extensive trails can fix your exercise desires, visits to a health professional are bound to happen as well. When it comes to oral health, an expert orthodontist is closer than you think. STO Orthodontists is only minutes away from Pickering offering Invisalign and braces for many Ajax and Pickering families. If you are in need of an Orthodontist, Pickering is the perfect place to live, work, and play.
The latest you should book your child's first visit to an orthodontist is about age 7.  You may wonder: Why so early? What if my child doesn't have any issues? This is a critical age in growth for your child and it's a perfect time for a trained professional to catch an issue before it spirals out of control. If an issue arises that needs special attention, most children will start with corrective devices around the age of 9. Sometimes girls can start even earlier than boys if Orthodontic treatment is required. Being an experienced provider of Invisalign and braces, we offer the high quality service right here in Pickering. We can help you get that smile you love to show off. After an initial assessment we can show you the best treatment for your needs to move you one step closer to that superstar smile. If your family has questions about Invisalign or braces, call our office today!
At STO Orthodontists we offer long-term solutions such as braces and Invisalign as well as monitoring growth and development of the teeth and jaws. We offer a full initial assessment including photos, X-rays, with medical and dental history to ensure your needs are met in a comprehensive manner. By working closely with you and your family we will find the best solution for your situation, taking into account timing, price, and comfort.
We like to think of our customers as family at STO Orthodontists and we strive to make sure our patients are treated with care and respect. No hoops to jump through. No unnecessary tests and procedures to take more of your hard-earned money. We want you to get excellent customer service in Pickering from caring professionals. Living with embarrassment or discomfort doesn't have to be a reality anymore. We can help you increase your confidence, skyrocket your self-esteem, and have you feeling your best with braces and Invisalign. These are all easily achieved with a fantastic smile that orthodontic work can give you.
Call today to set up your appointment and see how easy a great smile can be.
Information about Pickering you may not know:
Pickering is also a perfect place to relax and unwind yourself. Located less than 40 KM from downtown Toronto, this community, with its amazing waterfront and scenic beauty and charm, will leave your friends and family with lasting memories. The town offers so much to discover. Pickering's favourable position on the lake brings fun in the form of the Nautical Village. Spend a day enjoying the unique selection of restaurants, the art gallery, and other attractions while enjoying the gorgeous lakeside view. Shopping not your cup of tea? Check out one of the many events and exhibitions held at the Pickering Museum Village. Year-round professional productions and an extensive artifact collection are sure to keep you entertained and intrigued.