Dr. Anthony Mair
Orthodontic Specialist
Dr. Anthony Mair was born in Montreal, raised in Jamaica until age 12, and completed high school in Scarborough.
He obtained his dental degree from McGill University in 1987 and his orthodontic degree from the Western University in 1990. In 1992, when it came time to start his own orthodontic practice, Dr. Mair chose to stay with his Scarborough roots. He is a member of the Canadian, Ontario and American Associations of Orthodontists, as well as the Canadian and Ontario Dental Associations. Dr. Mair is a past President of the Ontario Association of Orthodontists. Dr. Mair is an Adjunct Professor of Orthodontics at both Western University and the University of Toronto. He also lectures to orthodontic groups across North America.
Dr. Mair loves teaching, and is happy to make sure you understand your treatment, every step of the way. Dr. Mair is married with two children and enjoys alpine skiing and road biking. He is extremely passionate about orthodontics and looks forward to helping you discover the secret behind Scarborough's best smiles.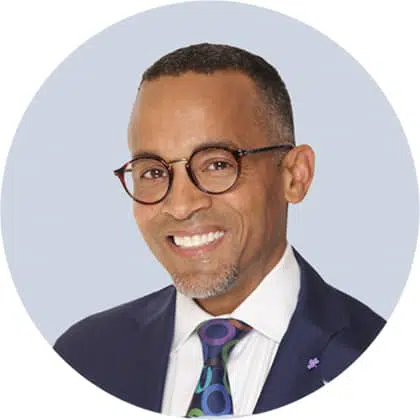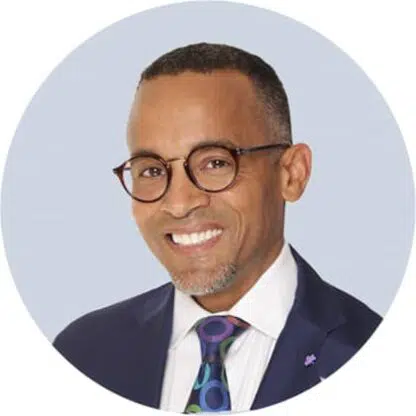 Dr. Anthony Mair
Dr. Sharon Nguyen
Orthodontic Specialist
Dr. Sharon Nguyen was born in Montreal. She graduated dental school at McGill University with numerous awards and distinctions, including Dean's Honour List, in 2001. She also completed a multidisciplinary residency in dentistry and a Master's degree in Business Administration at McGill in 2004.
Following several years in private practice as a family dentist, Dr. Nguyen decided to pursue specialty training in orthodontics at Jacksonville University, in sunny Florida. She obtained her Certificate of Advanced Graduate Studies in Orthodontics in 2010 and was recognized with an award for Outstanding Research. Dr. Nguyen is the past President of the Chinese Canadian Dental Society.
She speaks English, French, and Vietnamese. She loves traveling, museums, orchids, and cheesecake. Dr. Nguyen holds a Fellowship in the Royal College of Dentists of Canada. As a certified specialist in orthodontics, Dr. Nguyen is excited to work with patients to achieve their best smiles.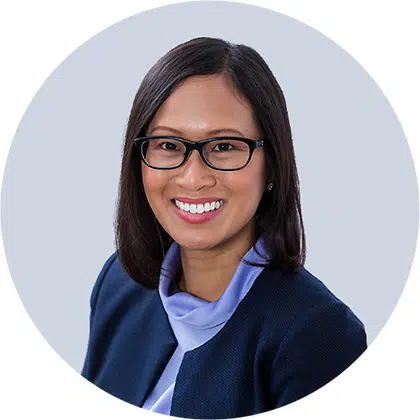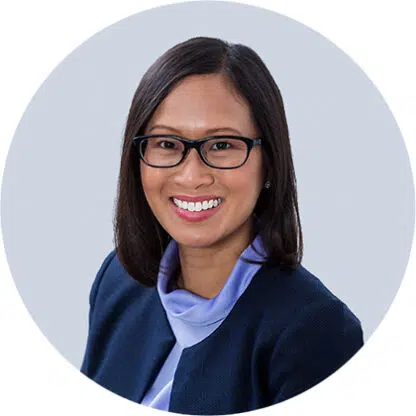 Dr. Sharon Nguyen
Dr. Aura Manfio
Orthodontic Specialist
Dr. Aura Manfio is originally from Brazil. She graduated dental school at Federal University of Santa Maria in 2010 and completed the Orthodontic Residency Program at the Pontifical Catholic University of Rio Grande do Sul in 2014. In 2017 Dr. Manfio received a Master of Sciences Degree in Orthodontics and Craniofacial Rehabilitation at the University of Sao Paulo where she obtained a scholarship for her academic achievements.
Dr. Manfio completed the Craniofacial Fellowship at The Hospital for Sick Children in Toronto in 2020. Next, she pursued the Dental Specialty Assessment and Training Program at the University of British Columbia. She is board certified in Orthodontics in Canada and a Fellow of the Royal College of Dentists. Dr. Manfio is a member of both the Canadian and American Association of Orthodontics.
As a certified specialist, Dr. Manfio finds it personally rewarding to improve a patient's quality of life and self-esteem while creating beautiful smiles. Dr. Manfio enjoys staying updated with the newest technologies in Orthodontics and she has also conducted research that led to scientific publications.
She speaks English, Spanish, Portuguese, and Italian. In her spare time, Dr. Manfio enjoys spending time with family and friends, being active by doing yoga or horseback riding. She also loves traveling and exploring new places and cultures.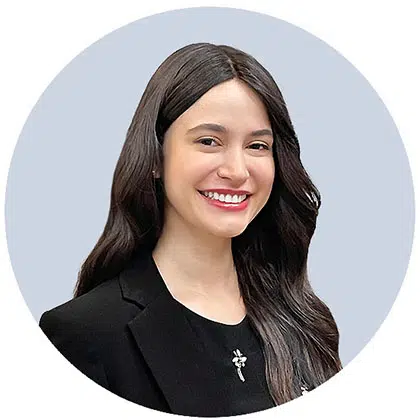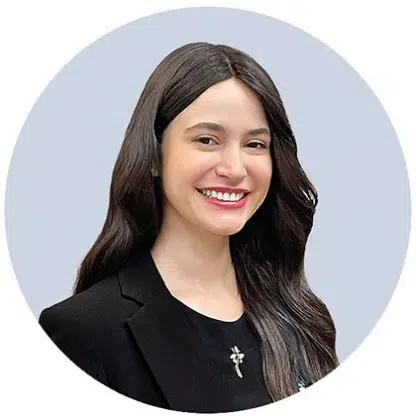 Dr. Aura Manfio